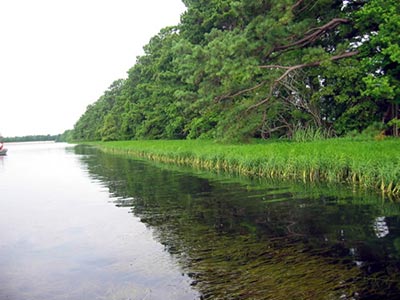 Originally a trading post on the southeast corner of the massive Mitton Plantation, Moncks Corner has grown into a thriving community with a rich and storied past tied largely to the dense marshes and the people who have lived in and around them.
Now the county seat of Berkeley County, Moncks Corner was settled in large part by French Protestant Huguenots, who came to South Carolina to escape persecution in Europe. Moncks Corner served as one of the area's main trading posts for planters up and down the Santee River.
The town has been referred to as the "Gateway to Hell Hole Swamp." Amid the treacherous swamps that pervade the Berkeley County countryside, Francis Marion, the Swamp Fox of the Revolution, and his band of irregulars harassed Lord Cornwallis' troops, using their innate knowledge of the impassible swamps to evade capture by the British forces. Marion, for whom the Francis Marion National Forest was named, was born near Moncks Corner.
The rich traditions of the area are preserved at the Berkeley Museum, located on the grounds of Stony Landing Plantation. Exhibits depict Marion's escapades; the indigenous people of the area; Colonial life; the area's role in the Civil War; and the evolution of the region to modern day. The museum has one of the most complete collections of artifacts in eastern South Carolina.
While remembering its past, Moncks Corner looks to the future. Today the town has a steadily growing population nearing 6,000, with two state-of-the-art medical facilities to serve the increasing number of people who are calling Moncks Corner home.