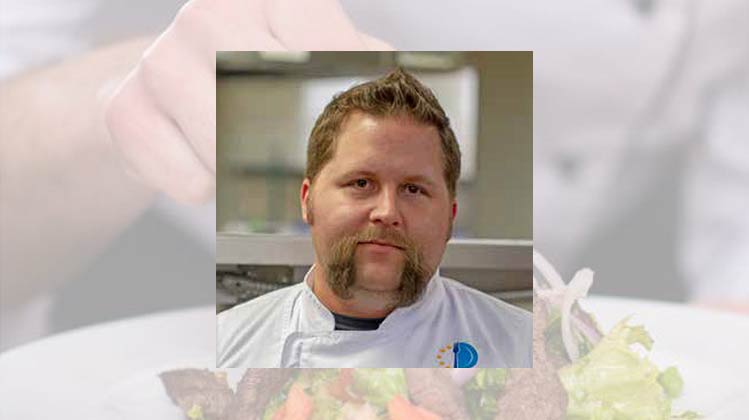 When you are feeding 180 people for lunch and dinner, you've got to do plenty of advanced planning. However, to keep the ingredients fresh, you've got to order closer to meal time. Chef Adam Miller keeps this act balanced every day for the residents at The Palms of Mount Pleasant.
The Palms is home to both independent and assisted-living residents. Miller keeps the meals on a six-week rotation but tweaks them weekly. By Friday of each week, he has finalized the next week's meals.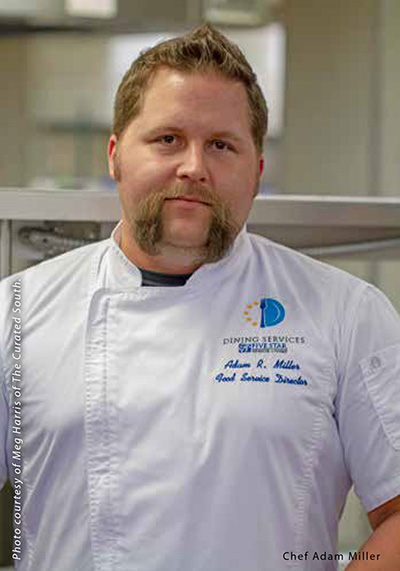 "We always order a couple of days ahead," he said.
Breakfast offers a continental style, with such standards as grits and oatmeal. But lunch and dinner are sit-down affairs, which require variety. Granted, there is always the standard soup and salad bar, for those wanting lighter fare.
But one thing that keeps the menu consistently appealing to the residents is that they have ownership of the menu, with consistent feedback to Miller and his team.
"I always go to every resident and ask them to tell me when something's wrong. If they have suggestions and they want a dish, if it's within our ability, we'll do it," he said.
Miller said he takes dietary restrictions for residents seriously and knows that there is one ingredient that is at the top of the list of concerns.
"The number one thing is usually salt. Older diets are salt-sensitive, especially with certain medical conditions. We learn as chefs that salt is our friend but not so much as we age. Now we have to find alternative solutions to salt," he said.
He also knows that certain medications can have complications with various ingredients, so he works diligently to ensure that residents have a meal crafted to their specific needs.
"We strive to try and make everyone happy," he said, adding that it doesn't take long to see each resident as the newest member of a very large extended family. "That's probably the biggest thing that's kept me here: that family aspect. We are here taking care of our family."
He eats at least one meal of his own creation a day at the facility and loves to engage with residents to learn not just what they liked about the food but about their lives. Some residents have been authors or friends of former presidents.
"There are a lot of characters. There are a lot of people who amaze you," he commented.
He offers all-day dining at the newly opened Azalea Bistro, with snacks and sandwiches throughout the day, as well as a social hour. But for dinner, Miller knows his residents love high-end cuisine. Friday night surf and turf is a favorite, but he also knows that there are some comfort foods that will always be a hit. In addition to the main entree selections for each meal, Miller offers an option of burgers, hot dogs and chicken sandwiches.
However, on pizza night, he brings in extra staff to make the 50-plus gourmet pizzas that will feed the residents.
"It doesn't matter what age you are. Everyone loves pizza," he said.