Click or tap any cover to read the digital magazine online.
Mount Pleasant Senior Living 2020-21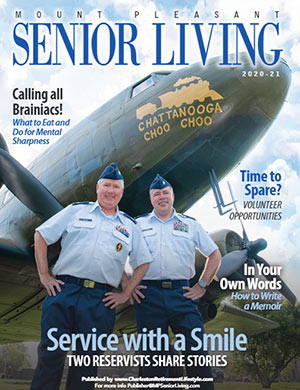 In This Issue
• Two Military Reservists Recall the Best Experiences of Their Lives
• Start Writing Your Memoirs Today
• Senior Living Directory
• Who Rescued Who?
• It's Open Enrollment Season
• More….
---