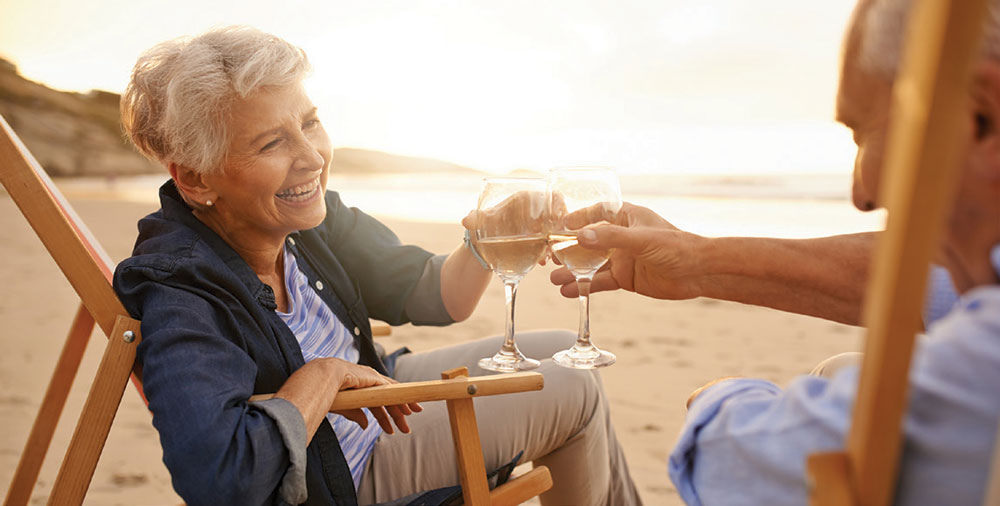 Much has happened over the past two years at Franke at Seaside Continuing Care Retirement Community. While things have been trying in the retirement industry, Franke took advantage of the 2020 shutdown. It was the perfect time to renovate the Burges Community Center, substantially increasing the footprint and feel. The renovation strives to improve the flow of the building, increase dining capacity and create common spaces.
When walking into the lobby, bright finishes, light colors, new furniture and lovely seaside design themes create a cheerful mood. This continues into the original health club, now converted to a larger wellness center. It was constructed in the same attitude, boasting a private physical therapy suite and separate classroom flex space. The machinery, weights and other devices also remain available.
Moreover, one of the most fun renovations includes a lounge carved out of the existing formal dining room. The expansion doubled seating capacity. There is also a high-end buffet area next to the new "grab 'n go" courtyard market where residents can find sandwiches and other items.
This year, Franke's independent living rental apartments, common areas and assisted living facilities also began undergoing renovations that include updated finishes, improved lighting and more storage. The transformation reflects the culture Franke aims to create for seniors living their best lives — that is, a life full of style.
The Franke team would love to show off the lovely new campus. Schedule a tour today.
For more information, please visit frankeatseaside.org, or call 843- 216-2222.
By Deanne Vane