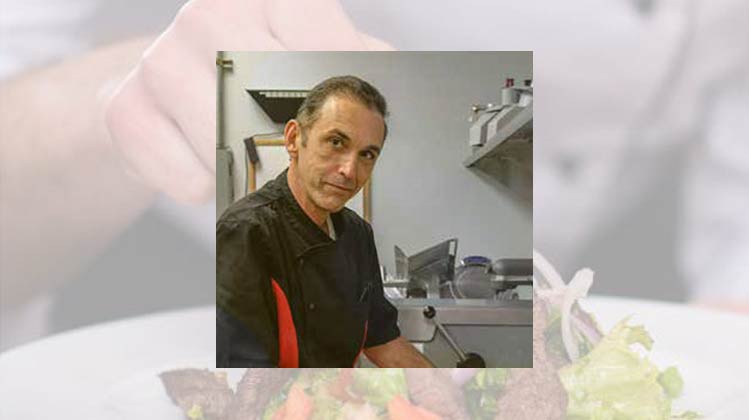 Chef Frank Scavullo knows what his residents want. Sure, they're interested in a nice place to live. But he knows there is another key component they want: amazing food.
"There are people who make a decision to move in because of the food," he said.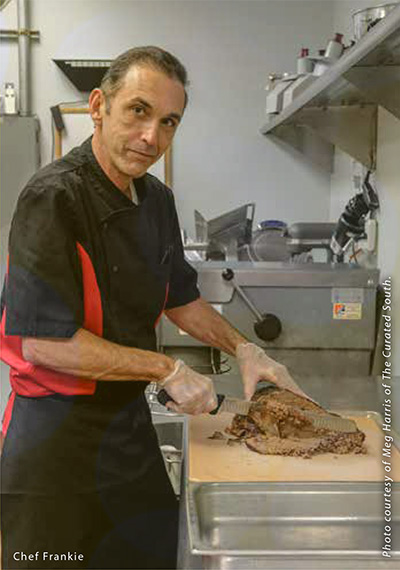 Whether serving up veal shank, duck breast or lobster, Chef Frankie – as he prefers to be called – knows his daily challenge is to bring gourmet dining to his residents and to ensure his menu meets their high expectations every day. He is on the floor interacting with residents every night because he knows he needs to be receptive to their feedback.
"Being out there and talking to residents every night and visiting with them, you get to know them. And as soon as they move in, I ask if they have any dietary issues," he said.
Executive chef and director of food service for Franke at Seaside's active-lifestyle community for more than eight years, Chef Frankie also knows that part of what helps his team succeed is that he will also be in the trenches. Almost every night, he mans a station such as cooking or plating. He knows his job is not done after simply planning the menus.
"I always say when you enter the restaurant business, you've never mopped your last floor or washed your last dish," he said.
Franke has several dinner dining options for residents, including the Sweetgrass Café, as well as the more formal Palmetto Dining Room. He has a staffer who handles reservations, although about a quarter of the residents utilize the online reservation option.
Franke's menu reflects the upscale options available to residents, from broiled lobster tail, filet mignon and grilled salmon to the Sunday brunch options such as walnut French toast with brandy maple syrup and Lowcountry shrimp 'n' grits.
"They want the country club ambience and the country club food," he said, adding that he also strives to ensure a wonderful dining experience for his residents' guests. "This is the best restaurant in town for them to bring their children and grandchildren."
Franke is a faith-based community, and Chef Frankie has developed a deep relationship with the residents. He knows that is important, especially for family members who live far away and don't see their loved ones on a daily basis.
"You get very close to these folks. Their family is so grateful," he said.