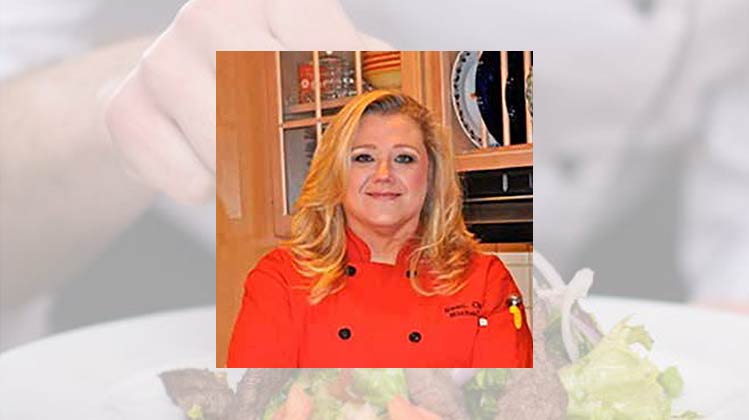 Ashley Park chef Michelle Gurbal has loved cooking all her life. As a young girl, her passion for the craft flourished as she watched her mother and grandmother in the kitchen. Though she worked as a residential designer for 15 years, cooking was always her passion. When she left the design business, she dove headfirst back into the cooking business, in both restaurants and catering.
At age 50, a change came when she experienced the death of a loved one for the first time when her grandfather passed away. From there, the transition to a senior community was a natural calling.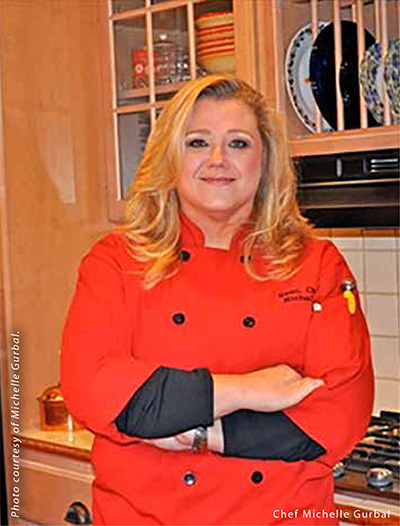 "I thought, 'I can't cook for him, but I can cook for somebody else's grandfather,"' she said.
With her bonus grandfathers and grandmothers, she knows the relationship extends beyond the food she provides for them.
"They give me just as much as I give them," she said.
She feeds about 50 residents for breakfast and around 75 for lunch and dinner. They have multiple options but there is one constant: a chef at a retirement community has to be able to cook tasty choices without lots of salt.
"We have to find ways to flavor things without all the sodium. We use a lot of herbs," she said.
Residents come from many different areas, which presents an exciting challenge: preparing meals so that a diverse clientele will enjoy the food.
"It's all a matter of preference of how they grew up and how the food was prepared," she explained.
To help keep the meals fresh and evolving, Gurbal meets with residents every other Thursday to get feedback on what she can do to tweak the menu to make it better each time.
"They tell me their concerns, and we talk about how we can make things better for them," she said.
For special occasions, such as New Year's or Valentine's Day, Gurbal will plan a special buffet that includes such delicacies as a carving station, a dessert bar or pasta bar with multiple sauce and topping options.
"It's a way of bringing in potential residents. We invite people to come in and see what we do," she said.
Gurbal knows that the ultimate reward from her job comes from the fact that she is not just providing quality, healthy food choices. She is also providing a critical cornerstone for one of the most fundamental opportunities for social fellowship: dining together.
"It is rewarding because you know that you're making them happy," she said.