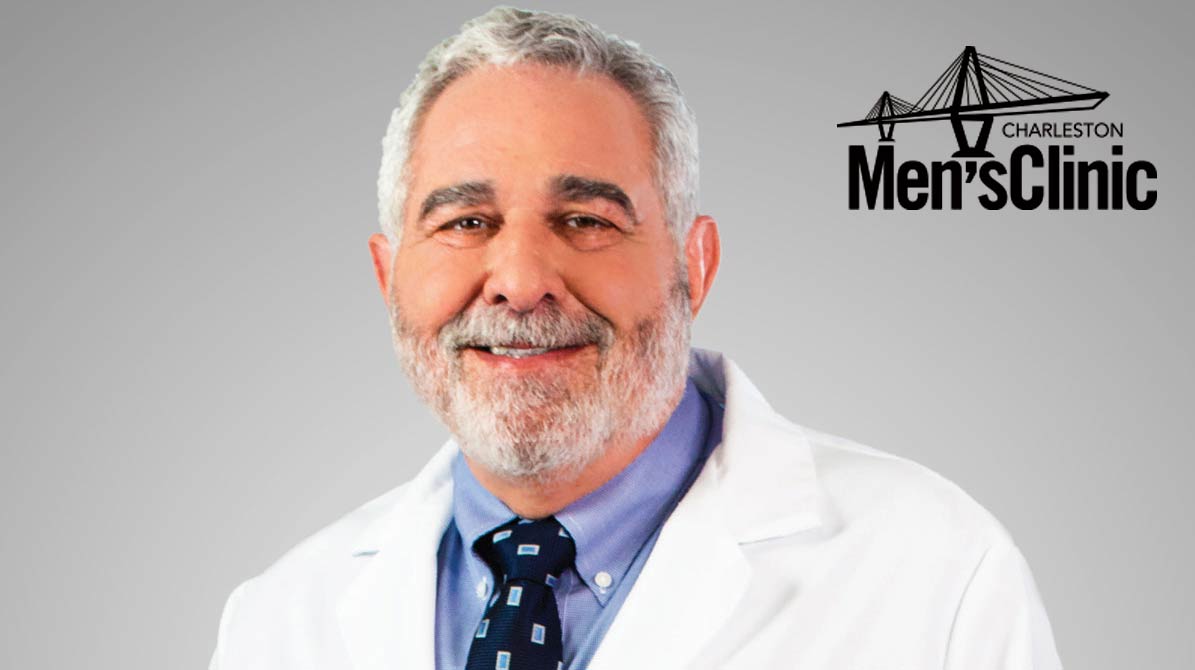 Stuart Markovitz, M.D.
Charleston Men's Clinic
1300 Hospital Drive, Suite 310
Mount Pleasant
843-654-0330
www.charlestonmensclinic.com
Most men are embarrassed talking about sexual issues. Making the conversation even more uncomfortable for many men is the fact that most medical offices are staffed with women, and, often, the physician or medical provider is a woman.
But Charleston Men's Clinic is not your typical office nor your average doctor's visit. The clinic has an all-male staff who are experts in male sexual health and performance. The office setting is specifically designed to make a man feel comfortable and safe. They specialize exclusively in men's sexual health. They treat low testosterone, erectile dysfunction, premature ejaculation and Peyronie's disease.
Dr. Stuart Markovitz is the medical director and CEO. He graduated from West Virginia University School of Medicine in 1978. He completed his specialty training in internal medicine at California Pacific Medical Center and then practiced internal medicine in Silicon Valley for 35 years. He then began focusing on sexual medicine. He took over the Charleston Men's Clinic in 2016 and is dedicated to delivering high quality, personalized medical education and care to the community.
A recent patient summed up his experience at the Charleston Men's Clinic, "The people are professional, and the setup of the office makes you feel you are being treated discreetly. The most important thing is that the treatment works."