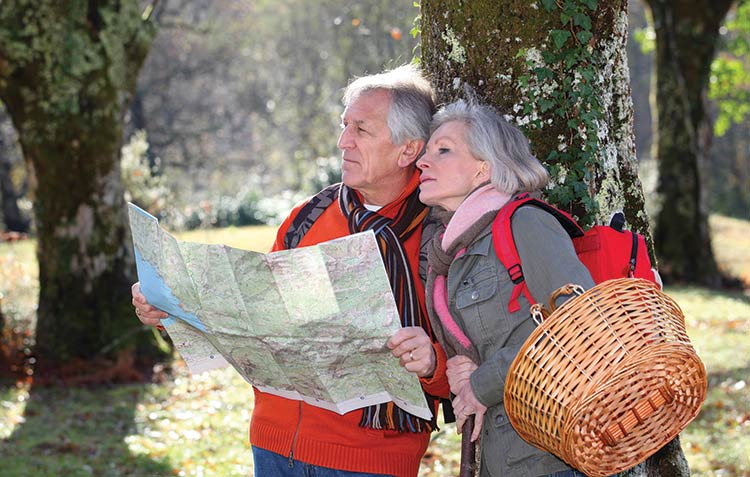 Retirement is the light at the end of the tunnel. It often comes at a time in life when our children are grown, or at least away from home and on their own, which leaves us with plenty of "free" time. What will you do with all that time when you don't have to answer to the boss (or if you are the boss, the alarm clock)?
Retirement can be scary for those whose work is their identity. There will be no one to give orders, have meetings with or email and call. You may experience an identity crisis when you lose your importance in your industry. Do you have friends outside of work — maybe a church group or golf buddy? If so, cultivate those friendships before retirement so the transition will be less lonely. Identify your hobbies and interests. Are there some home-improvement jobs you've been meaning to do? Put them off no longer. You can work at a leisurely pace knowing you have more than a weekend to complete them.
Many couples look forward to traveling after retirement. Be sure to budget accordingly so the expenses won't cause stress on the cash flow after returning home. If you need extra money while on the road in the United States, investigate teaching English as a Second Language (ESL) online or with organizations such as Teach America that allow working from home or RV. If money is no obstacle and you are on the road, try volunteering to expand your experience and meet new people. Some interesting ideas are sorting food at a Feeding America warehouse or gleaning a farmer's crops for a nonprofit organization. In addition, many religious organizations have mission opportunities that last a weekend, a week or longer. Put your skills to work helping others.
Don't become a couch potato. This is a time in your life when you will finally have time to be active. Join a yoga class, try a rowing club or simply start walking. You'll enjoy your retirement much more if you can live independently and actively.
Continue to get a yearly physical and eat healthy foods. If you don't already take eye vitamins, now is a good time to start. Losing your vision as a senior citizen will cost you a driver's license and your independence. Macular degeneration, glaucoma and cataracts are plagues of our age group, so try to avoid them.
Consider adopting a pet. Pets help keep you active and healthy. Additionally, they are good at relieving anxiety and loneliness. If you have a well-trained pet, consider using it as a therapy animal and get certified to visit hospitals, shutins, school children and veterans. Discussing dogs is a great way to begin a conversation with other people. See Alliance of Therapy Dogs online and find out how to join a therapy team.
Don't retire from life just because you retire from your work. Find someone or somewhere to share your skills and knowledge. You'll be glad you did.
By Lori Archer