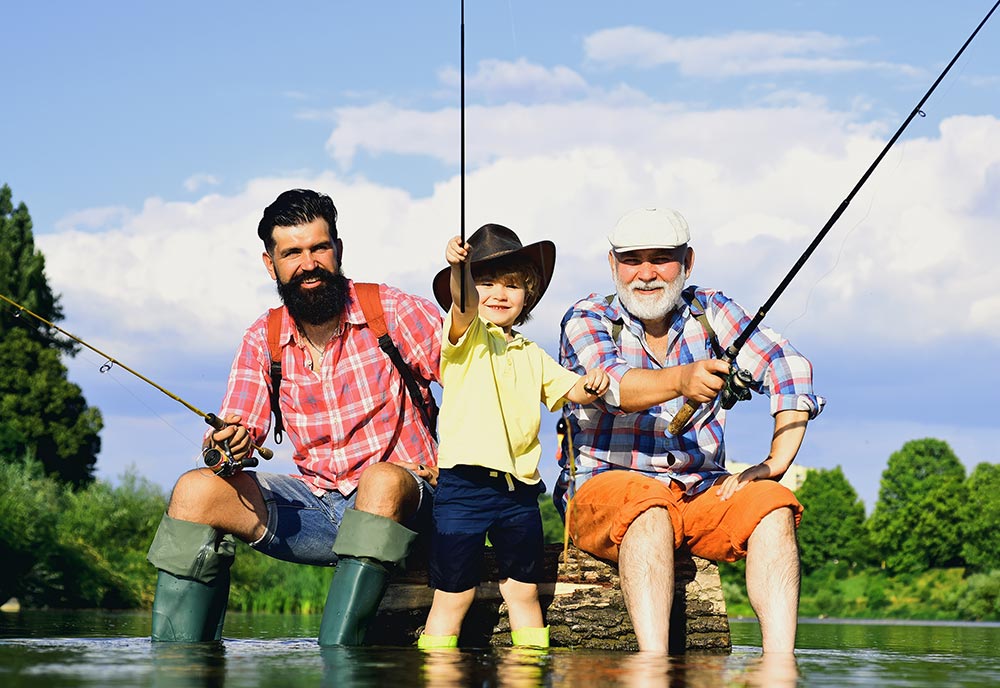 No matter the ages, the Lowcountry is brimming in activities for grandparents and their treasured grandchildren to enjoy together. From aquatic exploration to giving back, local grandparents have tapped into all the area has to offer to foster one of the most important relationships they will have in a lifetime.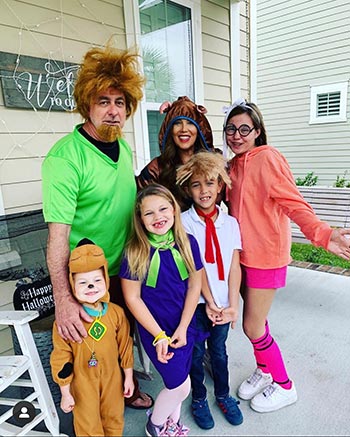 Mount Pleasant resident Lisa Gremillion considers herself a blessed grandmother — her 4 grandchildren, Brooklyn (13), Brayden (8), Ariella (7) and Eliana (3), all live within a two-mile radius of her and her husband, Gary. Both Gary and Lisa make it a priority to be front and center for their grandchildren's activities: horse shows, baseball and soccer games, swim team meets and dance recitals. And when they aren't being world's most loyal spectators, the Gremillions are taking their grands on field trips that offer both unique experiences as well as an opportunity for family connection. Hidden Ponds, located off of North Highway 17 in Awendaw, is one of Lisa's favorite places to take her grands, whether they're setting out a spread for a fun picnic, enjoying a visit with the animals or competing in a game of putt-putt. "I love being outdoors and in nature and I hope that they do too," Lisa exclaimed.
The Gremillions are members of the South Carolina Aquarium and enjoy taking their grands to admire the sea creatures in the great ocean tanks. Their grandchildren love to participate in the aquarium's Fish or Treat Halloween event, and the Gramillions see it as their own personal time to trick or treat with their grandkids. "I hope that my grandchildren know that they were loved unconditionally by their Nana," said Lisa, "and that they were given the gift of her time."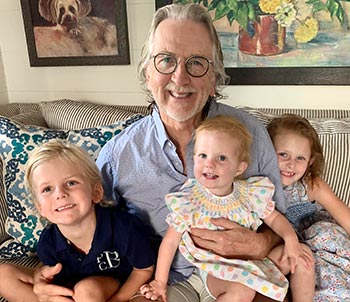 Sullivan's Island resident and grandfather of three Paul Heinauer is fortunate enough to live just two bridges away from Presley (6), Paul (4) and Birdie (2), who live on Daniel Island. Heinauer and his wife, Paula, are no strangers to Lowcountry landmarks and hotspots, and you'll most likely find their grandkids in tow at special events. But what the Heinauers enjoy doing most with their daughter's kids is giving back to others, "the same way I strived to teach and show my kids about living a life of faith, integrity and kindness. Now I have the opportunity as well as the responsibility to do that with my grandkids," Paul explained.
Whether it's visiting local nursing homes during the holidays, walking an ill neighbor's dog or "playing mail" by making cards for a close family friend who is low-spirited, Heinauer goes out of his way to lead by example and help build character in the three little people who mean the most to him. "My Big Pa always was thinking of others," he shared, and that is what he hopes his grandchildren remember most about him too. "Families depend on one another for identity and joy. Both young and old should cherish their intergenerational relationships," Heinauer stated. "I can categorically say I cherish this relationship."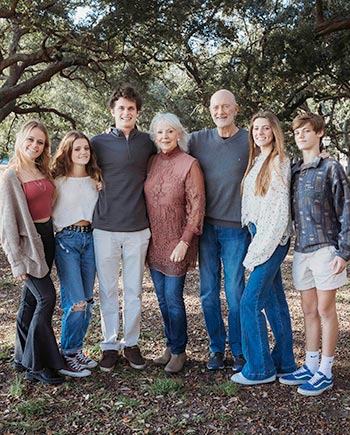 Ginny and Mike Schwartz are grandparents to five wonderful young adults: Ethan (21), Ella Grace (18), Avery (16), Bennet (17) and Myer (15). The Schwartzs moved to Mount Pleasant 22 years ago, just 10 days before their first grandchild was born. They feel fortunate to live in the same town as their two daughters because they have been able to witness so many special moments in their grandchildren's lives. "The activities we've done with them are, mostly, what they've wanted to do. That's why we are here," said Ginny.
When the grands were little, the Schwartzes never missed an opportunity to "do life" with their daughters' kids. They would take them fishing, camping, on boat rides in the Charleston Harbor and to play dates at Palmetto County Island Park. As the grandchildren have grown older, their activities together as a family have seemed less about entertainment and more about preserving memories. At Christmastime every year, their grands come over to help adorn the Schwartz home with Christmas cheer. "That has become a tradition, and they do that to this day," shared Ginny. "We have a 'kids' tree, so each year we discuss the favorites [ornaments] of their moms, the ones their moms made and the ones they've made."
While their moments together have changed from little kid fun to big kid interests, Ginny and Mike still remain two of their grands' biggest cheerleaders and enjoy seeing their grandkids when their busy schedules permit, even for just a short time. They always part ways with a "love you more" or a "love you to the moon and back," their traditional family goodbyes.