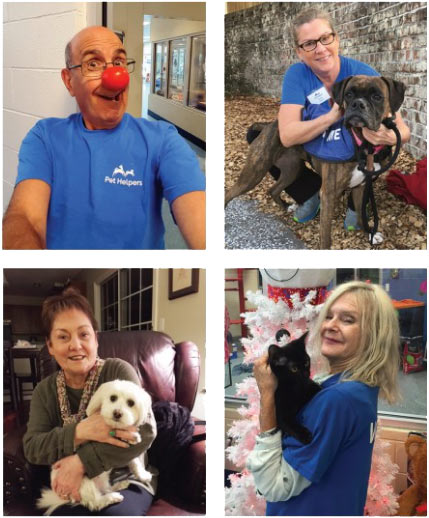 Volunteerism is big in America, according to the Corporation for National and Community Service. Approximately 62.6 million people contribute 8 billion hours of service annually, worth roughly $184 billion. An impressive 36% — or 22.5 million — of those volunteers are dedicated seniors, cheerfully donating almost 3 billion hours of valuable service each year.
The benefits of social service are especially significant for older adults. Volunteering promotes mental health, improves physical health, energizes social networks, encourages intergenerational relationships, wards off isolation and depression and gives value to living.
However, when COVID-19 arrived, typical volunteer opportunities evaporated overnight, as senior centers, churches, charities, schools, enrichment programs, businesses and public service organizations went into lockdown. Some seniors chose to hunker down at home for the foreseeable future, while others already found or may still be looking for alternative areas of service.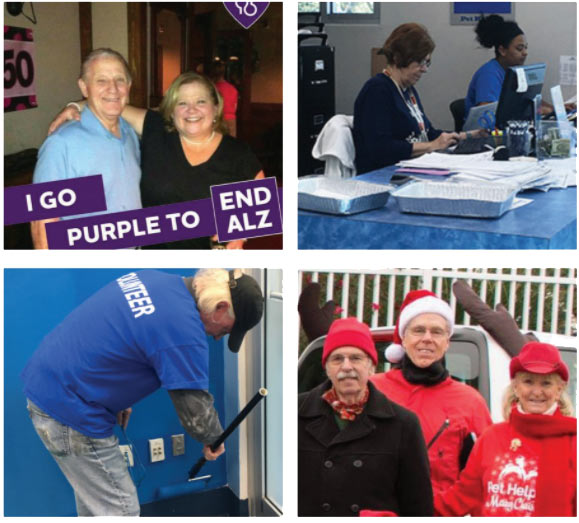 Pet Helpers of Charleston is one example of a local animal care facility that uses senior citizens in many capacities, including following up with recent adoptees, caring for the cats, walking the dogs, working in administration, cleaning the shelter and helping with fundraising events.
According to Carrie Browning-Perez, community engagement manager, "Our volunteers provide services that allow us to spend more time helping our animals heal, raising money to see that their needs are met and finding them their forever homes." For those seniors who love animals but may not be able to have their own pets, volunteering at an animal shelter is a welcome alternative.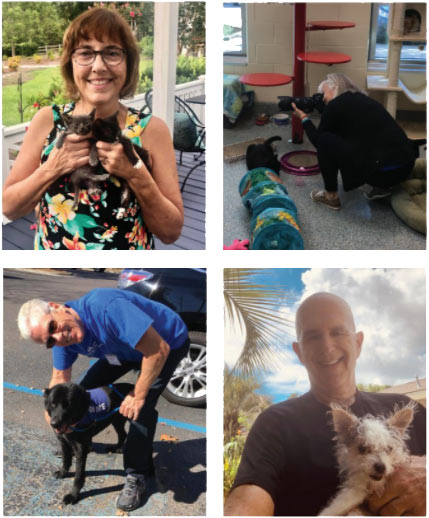 Beth Sulkowski, vice president of communications and advocacy for the South Carolina chapter of the Alzheimer's Association, is passionate about reaching caregiving families in the Mount Pleasant and Charleston areas and throughout the state.
"We rely on dedicated volunteers to expand the reach of our programs to all communities — expansion that is even more important in times like these," she noted. "Many seniors and retirees find that volunteering is a great way to stay involved while contributing to the fight to end Alzheimer's. Since our program delivery has shifted to a virtual format, there are many ways for volunteers to donate their time and talents without leaving the safety of home."
Many senior volunteers are attracted to this organization because they witnessed firsthand the ravages of Alzheimer's and dementia. These older volunteers bring both knowledge and empathy to roles such as leading support groups, engaging with those in the early stages of disease, educating the public, advocating with state and federal lawmakers and organizing fundraisers, such as the annual Walk to End Alzheimer's — which will still be held on November 7, albeit in a different format. Participants find giving time to this organization to be a powerful way to "fight back" against the disease that may have robbed them of a loved one.
Cheryll Woods-Flowers, former mayor of Mount Pleasant, has been down this road. Watching her father's journey with Alzheimer's convinced her to become involved in the cause. She now advocates with the 1st Congressional District and the South Carolina General Assembly, contacting lawmakers to seek support for important policies. Woods-Flowers has even traveled to Capitol Hill to testify before the Senate Special Committee on Aging. However, advocacy volunteering can also be as simple as posting on social media, sending an email or making a phone call.
Woods-Flowers is saddened and concerned about the current dilemma for sufferers of Alzheimer's and dementia. "We are losing a generation, sacrificing them to this disease. COVID-19 has made a bad situation worse," she said. "Even though they can no longer remember names, these men and women desperately miss personal interaction and human touch. Their institutional care can no longer be monitored by attentive family members. They are deteriorating right before our eyes, and our caregivers are suffering too." This is one of the urgent messages she conveys to elected officials and anyone who will listen.
For many older adults who have no family close by, the local community senior center is the only place to eat a nutritious meal each day, enjoy mind-stimulating activities and foster friendly relationships. Since COVID-19 forced temporary shuttering of these centers, the loss has been overwhelming and painful. Many senior centers have tried to respond through home delivery services. Local food banks and food pantries, with the help of volunteers, are trying to offer safe delivery options. However, Linda Naert, program developer for the Trident Area Agency on Aging, reported that food delivery routes are severely strained, and more volunteers are needed for emergency food drops. Making daily phone calls to homebound residents is another essential way of maintaining contact and checking on the well-being of the homebound.
Naert has a simple suggestion for eager senior volunteers: just look around the neighborhood. Who is living alone? Whose grass is growing out of control? Whose newspaper is still sitting in the driveway? Who never has company? Consider checking on that person by phone. Drop off a cheerful note or card. Offer to pick up groceries or prescriptions. Make extra food at dinner or a batch of cookies, and deliver a warm plate to the front door. Or drop off fresh fruits, vegetables or flowers. You could even set up a short porch visit – at a safe distance, of course. And perhaps most importantly, teach the next generation by involving children, grandchildren and other loved ones.
Seniors, you can still make a difference. You are needed now more than ever.
By Janet E. Perrigo